Adult Programs
GAME NIGHTS: September 27th, October 11th, October 25th, November 8th, December 6th and December 20th
--Drop in to play Magic the Gathering, Yu-Gi-Oh, Dragon Ball Z, or other TCGs (trading card games) OR stop in if you'd like to learn how to play some of these games. If you're planning to come, please be sure to arrive by
6 PM
, so you have enough time to finish a game. Send us a message or give us a call (269.345.0136) if you have any questions. Email goldpikmin@gmail.com if interested.
Michigan Works @ the Comstock Twp. Library on November 15th and 29th from 2-4
for JOB PLANNING! The following services will be available: resume review, resume development, hot job leads, support services, application assistance, and service referrals. Contact Steve for details at (269) 488-7503.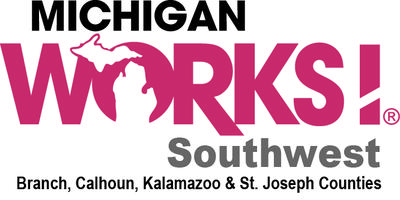 Join the Comstock Township Library on Sat., December 8th from 1 - 3pm for our annual Holiday Open House. Enjoy holiday cookies, cider, a performance by the Kalamazoo Symphony Orchestra's String Quartet, meet Mrs. Claus, make a children's craft, play children's games, decorate sugar cookies, and see live reindeer. The reindeer will be outside, so, please dress warmly. Please bring your camera, as pictures with Mrs. Claus and the reindeer will be allowed.
We now have tutor rooms and Wi-Fi available! Call 345-0136 for more information
KNITTERS AND CROCHETERS:

The Comstock Township Library donates lap afghans to area hospices and nursing homes. If you have left over yarn from other projects this is a perfect way to use it up. We assemble knitted or crocheted blocks,7"w x 9"l, e into lap afghans that are approximately 35x45 inches. This is an ongoing project so rectangles can be donated at any time. We also gladly accept donations of yarn, or completed afghans. For more information please contact Myla or Barb at the library.
Have extra skeins of yarn? We are now accepting donations for our Warm-Up America Lap Robe Project. If you are interested in crocheting or knitting, please contact Myla or Barb at the library.
We now have a notary service at the library during business hours. The cost is $5.00 per notarial transaction. Call 345-0136 for more information.
We now have a fax service! Must use credit or debit card to send.
Now Available: OverDrive & Hoopla: Download free audiobooks and e-books from home using your computer, MP3 player, e-book reader, and other compatible devices.
Computer Help:Have a question about the computer? Would you like to learn how to use the computer, download eBooks, use M.S. Word, M.S. Publisher, M.S. Excel etc.? Please call 345-0136 to "Book-a-Librarian" for one-on-one help. Must be a Comstock Library cardholder.
Need Resume Help? Please call to schedule an appointment or visit the adult reference desk to do so. We will help you construct a cover letter or resume, or just proofread one that you already have. Call 345-0136 for further information.
Would you like to learn how to research genealogy using

Ancestry Library Edition

? Please call the library 345-0136 to set up an appointment with a librarian.
---
Michigan library patrons can get into Michigan's more than 230 state parks, historic sites, forest campgrounds, recreation areas for free, receive a personalized tour or get a discount in museum shop.
MAP Activity Pass and Park and Read Pass
---
Homebound Delivery Services

The Homebound Delivery Service seeks to provide library materials to Comstock Township Residents who are unable to visit the library according to the criteria below. Homebound delivery includes the selection of materials by library staff and delivery of those materials by library employees.


Residents are to be considered homebound if they have a condition (due to illness or injury) that restricts their ability to leave their place of residence, except with the aid of a supportive device such as crutches, canes, wheelchairs, and walkers, the use of special transportation, the assistance of another person or if leaving home is medically contraindicated. In most circumstances, if a resident drives, he/she would not be considered homebound.
---
Adult Programs
The library now has a Cricut Expression available for patron use (must be eighteen years or older or with a parent or guardian to use and must provide your own cardstock). Please call 345-0136 for further information.

These cartridges are available. Click on link to view content of cartridge
---